Schneider is the winner of the 16th German Sustainability Award (GSA) – and thus among the 100 pioneers of transformation in German economy.
This time, the company didn't just make it to the finals of the German Sustainability Award, but is winner in the Office Supplies / Promotional Materials category for 2024.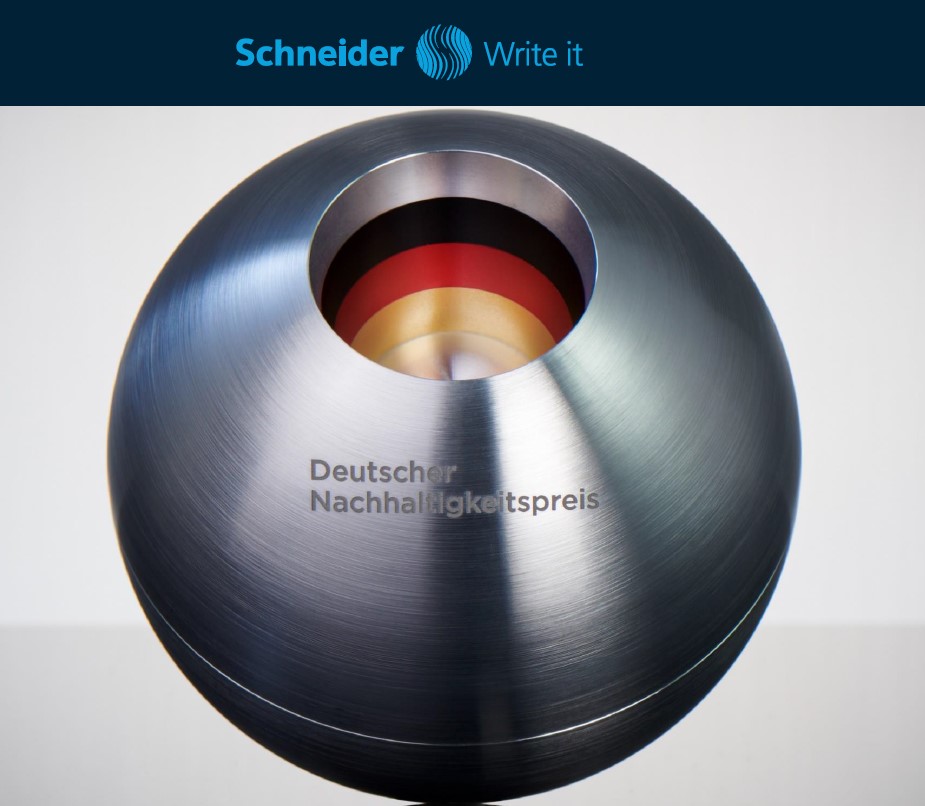 The GSA is the best-known, most coveted and biggest award in the field of sustainability and environmental competitions in Europe.
The GSA Award has been presented for ecological and social commitment since 2008. The award shows what Germany's sustainability pioneers have to offer.
The award is based on the goals of the 2030 Agenda and thus on the key areas of transformation such as climate, biodiversity, resources, supply chain and society.
In 2023, the GSA will award ground-breaking contributions to the transformation towards a sustainable future for the 16th time. It shows the best examples of how ecological and social progress can succeed more quickly.
The award is sponsored by the Stiftung Deutscher Nachhaltigkeitspreis e.V. (German Sustainability Award Foundation).
The GSA is awarded in close cooperation with the German Federal Government.
The official presentation of the GSA will take place on November 23, 2023, in Düsseldorf.